Massimo Cappitti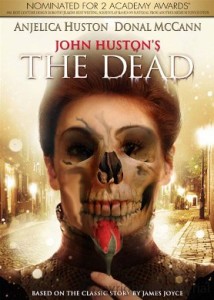 Scrive Adorno che «la maturità delle opere tarde di importanti artisti non somiglia alla maturazione dei frutti». Le opere, infatti, «non sono tonde, ma corrugate, addirittura dilaniate»[1] perché l'artista impone al suo fare creativo una cesura, vi produce una discontinuità come se le soluzioni formali adottate fino a quel momento e i temi fino ad allora ricorrenti appassissero, all'improvviso, vani, logori, ormai estranei alla sua sensibilità. Dalla constatazione del rapido e definitivo esaurimento di uno stile nasce dunque nell'artista l'urgenza di consentire alla propria ispirazione la libertà di esercitarsi al di fuori di convenzioni dettate non solo dal canone ma, anche e soprattutto, dalle sue stesse scelte precedenti. Da qui l'effetto straniante delle opere tarde segnate da una «dissonanza» che stride e insieme si fa beffe delle aspettative del pubblico, disorientandolo. Nessuna conciliazione è allora possibile, così come nessuna compiutezza che riassorba in sé, giustificandolo, il dolore del mondo.
L'opera tarda pertanto retroagisce sulle opere precedenti – divenute, ormai, irrimediabilmente obsolete – evidenziando, in tal modo, la provvisorietà insopportabile di esiti sino a quel momento ritenuti felicemente compiuti: lascia, infatti, dietro di sé le «macerie delle opere» per affermare e comunicare se stessa «come in modo cifrato, soltanto attraverso i vuoti dai quali prorompe».[2] Allora «toccata dalla morte, la mano del maestro libera le masse di materia cui prima dava forma; le fessure e crepe ivi presenti, testimonianza dell'impotenza finita dell'io di fronte all'esistente, sono la sua ultima opera».[3] La prossimità della morte diventa pertanto la condizione per un rinnovamento creativo, l'occasione per forzare i limiti che l'artista stesso si è imposto e così disfare le soluzioni rassicuranti di chi ha scelto di essere imitatore di sé.
Tuttavia non sempre la dissonanza assume una forma «aspra» e «pungente» o si esprime drammaticamente come, ad esempio, in Beethoven. Essa, invece, può manifestarsi più compostamente – malinconicamente quasi – senza però rinunciare alla sua radicalità, come avviene per The Dead, l'ultimo film di John Huston, girato nel 1987, anno della morte del regista.[4] Film che segna uno stacco rispetto ai suoi precedenti lavori sia per la scelta del tema sia per la risoluzione formale, The Dead è difficilmente inscrivibile entro un genere definito.[5] Tratto dall'omonimo racconto di James Joyce raccolto in The Dubliners,[6] il film è una struggente e dolente meditazione sulla caducità, sulla fine di tutte le cose, quale ineliminabile orizzonte non solo della condizione umana, ma di tutto il vivente. Uomini e cose – l'universo intero – sono macinati dal potere corrosivo del tempo, dalla sua irreversibilità che li destina alla morte, irredimibile e priva di riscatto nel mondo senza dio del racconto e del film.
Gabriel Conroy
La vicenda si svolge a Dublino la sera dell'Epifania del 1904, durante la festa annuale organizzata da Julia e Kate Morkan. Come in un rituale, si ripetono gesti, parole, situazioni: il ballo, l'esibizione canora di qualcuno tra gli ospiti, la cena con il taglio dell'oca, il discorso finale affidato, come sempre, al nipote Gabriel Conroy[7]. Tutto sembra tornare uguale a sé, immodificato e immodificabile, come se la ripetizione degli eventi congelasse o pietrificasse il tempo, arrestandone il corso.
Quasi interamente girato in interni – dove l'azione non è contraddistinta tanto dal concatenarsi degli eventi bensì dalle parole che affollano il film e dai cenni e sguardi impercettibili che corrono tra i diversi personaggi – The Dead è caratterizzato da una perfetta organizzazione degli spazi, evidenziata dagli avvolgenti movimenti della cinepresa che trascorre di stanza in stanza e da una compiuta scansione del tempo, raccolto nelle poche ore che intercorrono tra l'arrivo degli ospiti e il rientro in albergo dei coniugi Conroy.
La cinepresa talvolta esplora gli spazi, restituendone l'ampiezza – la scena corale del ballo, ad esempio – talvolta, invece, restringendo il campo del visibile, costringendo, in tal modo, lo sguardo dello spettatore a focalizzarsi su prospettive parziali o immagini singole, caratterizzate sempre da una raffinata nitidezza formale. Scorrono, così, davanti agli occhi oggetti, la riproposizioneduzione insistente di un lembo di tappezzeria o del particolare di un mobile, scorci di stanze e, soprattutto le espressioni dei volti, i loro trasalimenti, una smorfia o un'espressione distratta che tradiscono l'inadeguatezza o il disagio del personaggio.[8]
Lo sguardo dolente e, in alcuni casi, ironico di Gabriel Conroy – vero e proprio alter ego del regista – interpretato con grande finezza da Donal McCann, è il filo che lega le molteplici vite rappresentate nel film. Vite di cui emergono, ora con più nettezza, ora appena accennati, singoli frammenti attraverso il fitto intrecciarsi dei dialoghi, dove la frivolezza e la leggerezza degli argomenti – le vacanze o la miglior modalità per la «preparazione del pudding» convivono con la discussione appassionata sui «grandi giorni del bel canto» o su questioni politiche e religiose – prontamente, però, lasciate cadere –[9] oppure con la feroce ironia, ad esempio, di Mr. Browne sui monaci e sul loro «sistema per guadagnare indulgenze» dormendo nelle proprie bare. La molteplicità di voci che, come i un coro, si rincorrono nel corso della serata, lungi dal disperdersi nella caoticità insensata della chiacchiera, concorre, invece, alla «meravigliosa tessitura sonora e musicale del film».[10] La musica, in effetti, pervade The Dead, segnandone i passaggi più significativi e delicati, dando voce ai sentimenti più profondi, altrimenti indicibili, e ridestando alla memoria ricordi che difficilmente avrebbero avuto la forza di riaffacciarsi.
Capace di adattarsi alle convenzioni, pur riconoscendone la vanità, interlocutore affidabile e prudente dei diversi personaggi,[11] prodigo di attenzioni nei confronti delle anziane zie e di sua moglie Gretta, scrupolosamente fedele ai doveri prescritti dall'appuntamento annuale, Conroy tuttavia fatica a nascondere il turbamento che lo accompagna sin dal suo arrivo in casa Morkan. La risposta «amara» e «inattesa» di Lily, la cameriera, gli getta, infatti, «addosso un'ombra di malinconia». Alla domanda di Gabriel se presto l'avrebbero vista sposata, la giovane donna risponde con rabbia appena smorzata che degli uomini non ci si può fidare. La ruvidezza disperata della risposta lo colpisce però «oltre misura», come se quelle parole lo riguardassero profondamente o mettessero forse a nudo un desiderio, subito rimosso, di seduzione, più evidente nel libro che nel film.[12] Successivamente, durante il ballo, Molly Ivors, militante repubblicana, lo accusa di scarso coinvolgimento nella causa irlandese, persino di anglofilia, ovvero di guardare all'Inghilterra per la salvezza dell'Irlanda.[13]
Da questi incidenti nasce l'inquietudine del protagonista e, nel contempo, prende corpo, sebbene dissimulata, la sua distanza dalla situazione. Si apre cioè uno scarto – che diventerà in componibile – tra l'immediatezza della vita, il suo fluire irriflesso e distratto e la consapevolezza di Gabriel di esserne escluso, dell'impossibilità di aderirvi perché toccato dalla caducità che intride ogni aspetto dell'esistente: consapevolezza tragicamente ineludibile, dunque, dello scacco cui è soggetta ogni umana pretesa di sottrarsi all'ineluttabilità del dileguare.
Divenire «ombre»
Quando la gran parte degli invitati ha già abbandonato casa Morkan e i coniugi Conroy stanno per avviarsi al loro albergo, una vecchia canzone irlandese, The Lass of Aughrim, risuona, intonata dal tenore Bartell D'Arcy, nelle stanze. Inaspettatamente l'ascolto di quel motivo ridesta in Gretta il ricordo di un frammento della sua vita passata, un antico amore conclusosi tragicamente, e del quale il marito ignorava l'esistenza.[14] Il riaffacciarsi improvviso di quell'episodio alla memoria scardina la scansione tradizionale del tempo: il passato, infatti, riemerge come se non fosse mai realmente passato ma, invece, avesse continuato, persistendovi tenacemente, ad abitare il presente, pronto a cogliere l'opportunità di tornare in vita. Si fa strada pertanto, legata a quell'evento della sua giovinezza, una possibilità latente, custodita nella memoria di Gretta che, ora, evocata dalle parole della canzone, riappare con la nitidezza di un avvenimento presente. Alla luce di quella chance così precocemente e drammaticamente naufragata – rappresentata da Michael Furey, il ragazzo poco più che adolescente innamorato di lei al punto da morirne – tutto il tempo vissuto dalla donna porta il segno del dolore per ciò che è andato definitivamente perduto e del rimpianto per una vita radicalmente altra, dalla quale Gabriel è assente.[15] Solo a fatica Gabriel approda alla «strana» e «dolce pietà» per la moglie, dopo, cioè, un inesplicabile «accavallarsi di emozioni» tanto più in districabili perché ambigue e contraddittorie. Si susseguono in lui, infatti, sentimenti differenti: dapprima l'intensificazione del suo desiderio erotico,[16] indifferente alla sofferenza della moglie, la gelosia per il giovane rivale,[17] poi la rabbia per l'indifferenza e l'estraneità di lei;[18] ancora, la percezione della propria umiliazione,[19] della «figura ridicola» di fronte al dolore di Greta, infine la vergogna per i suoi «bassi appetiti idealizzati» e per il suo desiderio di vendetta e l'incapacità di riconoscere l'ovvia, sia pur per lui inaccettabile, verità che la donna aveva potuto amare un altro con una intensità maggiore di quanto avesse amato lui. Conroy non solo comprende di non aver «mai provato niente di simile per nessuna donna», di non aver, cioè, mai amato ma, soprattutto, sente quanto poco abbia contato nella vita della moglie, quale «povera parte» vi abbia rappresentato, come se mai avessero vissuto insieme.
Nella parte conclusiva del film, mentre Gretta parla di Michael Furey – the dead, il protagonista del film – presente nella forma di un'assenza definitiva e senza ritorno – gli sguardi dei due coniugi non si incontrano mai, segno della crescente estraneità reciproca.[20] Estraneità anche fisica poiché il desiderio di abbracciare Gretta – desiderio paterno quasi di proteggerla dal dolore – è vanificato dal rifiuto della moglie, così come l'accenno di carezza di Gabriel si infrange nella sua stessa esitazione, si risolve in un tentativo abortito, in un gesto incompiuto, trattenuto dal ritrovato pudore e, in particolare, dalla consapevolezza di una immedicabile solitudine.[21] Da questa sofferta constatazione – dalla constatazione, cioè, che la parte più importante della vita degli altri ci è preclusa e pertanto ogni desiderio di una comunione profonda è destinato a fallire – prendono corpo le riflessioni finali del protagonista.
Di uomini e cose, del vivente intero, Gabriel, allora, coglie la prossimità al nulla e l'inconsistenza, vi intravede il lavorio del tempo che macina e consuma tutto e tutti. La vita stessa gli appare «al contempo rivestita di morte e compenetrata dalla morte», da essa «totalmente avvolta, imbevuta, impregnata».[22] Vede il funerale di zia Julia – «sarebbe accaduto molto presto» – e zia Kate «seduta accanto a lui» che «piangendo e soffiandosi il naso gli avrebbe raccontato come era morta».[23] Ancora, scorge se stesso tormentarsi per trovare parole capaci di consolare anziché quelle «banali» e «inutili» dette per provare a colmare il vuoto apertosi, a ritessere la trama spezzata e illudersi così di restituire una parvenza di senso a ciò che senso non ha. Poi sarebbe toccato «ad uno ad uno» scomparire, mutarsi in «ombre», scivolare via dal mondo, «appassire» e «spegnarsi lentamente», non «baldanzosamente» nella «piena gloria di una passione» ma, piuttosto, invecchiando «nello squallore degli anni». Sente e sa che «la sua stessa identità» svanirà – o forse già sta svanendo in quel momento, nel tempo breve del dipanarsi dei suoi pensieri, testimonianza del farsi quotidiano della morte – riassorbita da «un mondo grigio e impalpabile» e con lui si sarebbe dissolta «la stessa solida terra in cui quei morti avevano un tempo dimorato e procreato».[24] Nessuna consolazione, quindi, e nessuna possibilità di riscatto o di soccorso da parte di un dio. Rimangono solo la «pura indifferenza del nulla»[25] e l'«annichilimento di tutto». La morte lungi dall'essere il «niente fondatore» o il «nulla creatore»,[26]il «grembo» fecondo dell'essere, matrice inesauribile di forme che si susseguono generandosi l'una dalla soluzione dell'altra, è una «profondità vuota»,[27] ingiustificata e ingiustificabile, che non dischiude il senso della vita ma la destina alla perdita nell'indistinto.
Se questa è, dunque, la condizione umana e dell'intero universo, altro non resta, secondo Huston, che accettare con coraggio, questa definitività irrimediabile, stringendo, nel contempo, l'unica solidarietà possibile, ovvero quella animata da pietas verso i propri compagni di destino.[28] Vivi e morti, allora, non appartengono a mondi distinti e incomunicabili ma gli uni accanto agli altri sono accomunati dalla neve che «stancamente» cade «come scendesse la loro ultima ora, su tutti i vivi e i morti».[29]
(Questo testo è già comparso in «Rifrazioni. Dal cinema all'oltre», anno 2, n. 3. Ringraziamo il direttore, Johnny Costantino, per il consenso alla sua ripubblicazione.)
---